The Brook Taverner Journal
What to Wear to a Funeral: Full Dress Code Guide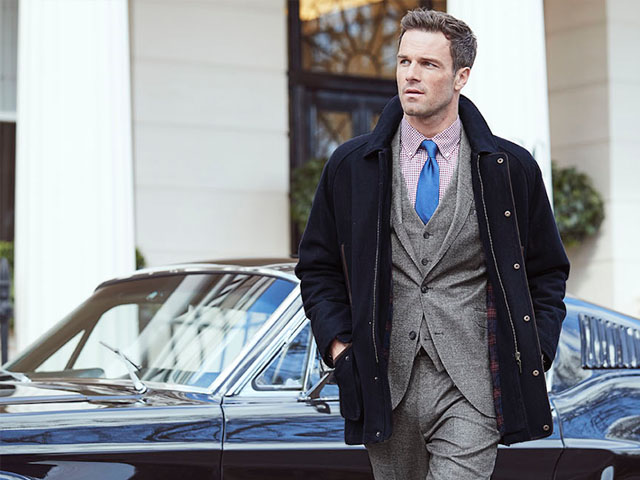 What to Wear to a Funeral: Full Dress Code Guide
There are not many other occasions that require such earnestness as a funeral. When someone that's been part of our lives passes, we must show up with the highest of respects. The importance of dressing up accordingly cannot be understated as it will reflect how we honour the deceased and the family's wishes. Being conscious of their mourning is a must on this painful occasion.
Preparing For Assisting To a Funeral and/or Memorial Service
We live in a diverse world. Though most funerals and memorial services in western culture have the same ground rules, different cultures and religions experience the passing of their loved ones in different ways. This is something you should take into consideration when invited to a funeral, memorial service or celebration of life. It's very likely that you'll receive an invitation, sometimes this will include the dress code if the family has chosen something more specific, like a particular colour or accessory. Also, when you are notified of the passing, it's very important that you offer to help in any way you can. It's valid to send a hand-written card showing your sympathies, flowers or something specific you know will be adequate. There's something that even though it's common sense, some people don't follow appropriately: the dress code for a funeral. As you will know a few days in advance the time and date of the venue, take the time to prepare your attire up to the highest standards.
Full Dress Code and Rules Of Thumb
You look doesn't only relate to what you are wearing. Therefore, there are few rules of thumb regarding how you should present yourself.
Hygiene and General Presentation
Your facial hair must look tidy. Regardless of having a beard, moustache or just a clean shaved face, make sure you look neat.
Pay attention to details. Keep an eye on your general cleanliness. You can have tissues or mints if it's too hot or if the funeral is longer than you would expect and you haven't eaten much. Also, don't wear strong perfumes or deodorants.
If there's a chance of rain, bring a black umbrella. You can expect to have some degree of physical contact with others, so you shouldn't be soaking wet.
You are not the centre of attention. Your attire must follow that ground rule.
Dry wash your suit if needed and make sure to iron the shirt. Your suit shouldn't have any wrinkles.
Colour and Texture Rules
All the elements of your outfit, including accessories, should be black, white or grey. Being black the predominant tone of the attire as a whole. Dark blue can be another option, but be wary of it.
Accessories can be either silver or chrome.
Textures should be plain.
How to Put Together an Outfit for a Funeral
Clearly, you would be wearing your black suit. Not a tuxedo jacket though, as you shouldn't be wearing anything too flashy, as this is not the occasion for it.
If the weather is cold you can consider wearing an overcoat. If on the opposite, it's warm, you should still bring the jacket of your suit but keep it off if you are outside. Regarding the shirt, a traditional white shirt is a standard. You can also wear either a black or a grey shirt, but don't try to innovate and leave it at that. The neck should be collared, conservative and you have to button it down in full.
There's only one option when it comes to the pants, and this is: formal wear pants. You'd have these as part of your suit, but in case you don't make sure they look formal.
Wear the most formal black shoes you have. This can either be Oxfords, preferably whole cut plain toe ones, or Loafers.
Your socks should be black as the contrast of white socks and black pants may get unwanted attention.
It is okay to wear a grey handkerchief in the left pocket of your jacket. Don't overdo it though. If you don't have a suited one in terms of pattern and colour, then don't push it.
Choose either a black or a grey tie with as little extra details as possible.
Regarding the accessories or the jewellery, as we mentioned before, stick to silver or chromed items. For example, you can wear a pair of very small and simple chrome cufflinks or a classic wristwatch.
The belt should be made of black leather and have a simple, formal design.
It's allowed to wear a hat or gloves, as long as they follow the guidelines of colour and texture.
In general lines, every element of your attire should follow the premise of being conservative, simple, sober and respectful. At the end of the day though, the most important thing is that you take part in this moment of solace. If there are things you don't have and think you can't achieve the whole look, stick to the essentials and rescind of the extra accessories.