The Brook Taverner Journal
A 12 Q&A Guide to Formal Menswear: All about Suits, Tuxedos, Morning Coats and Tailcoats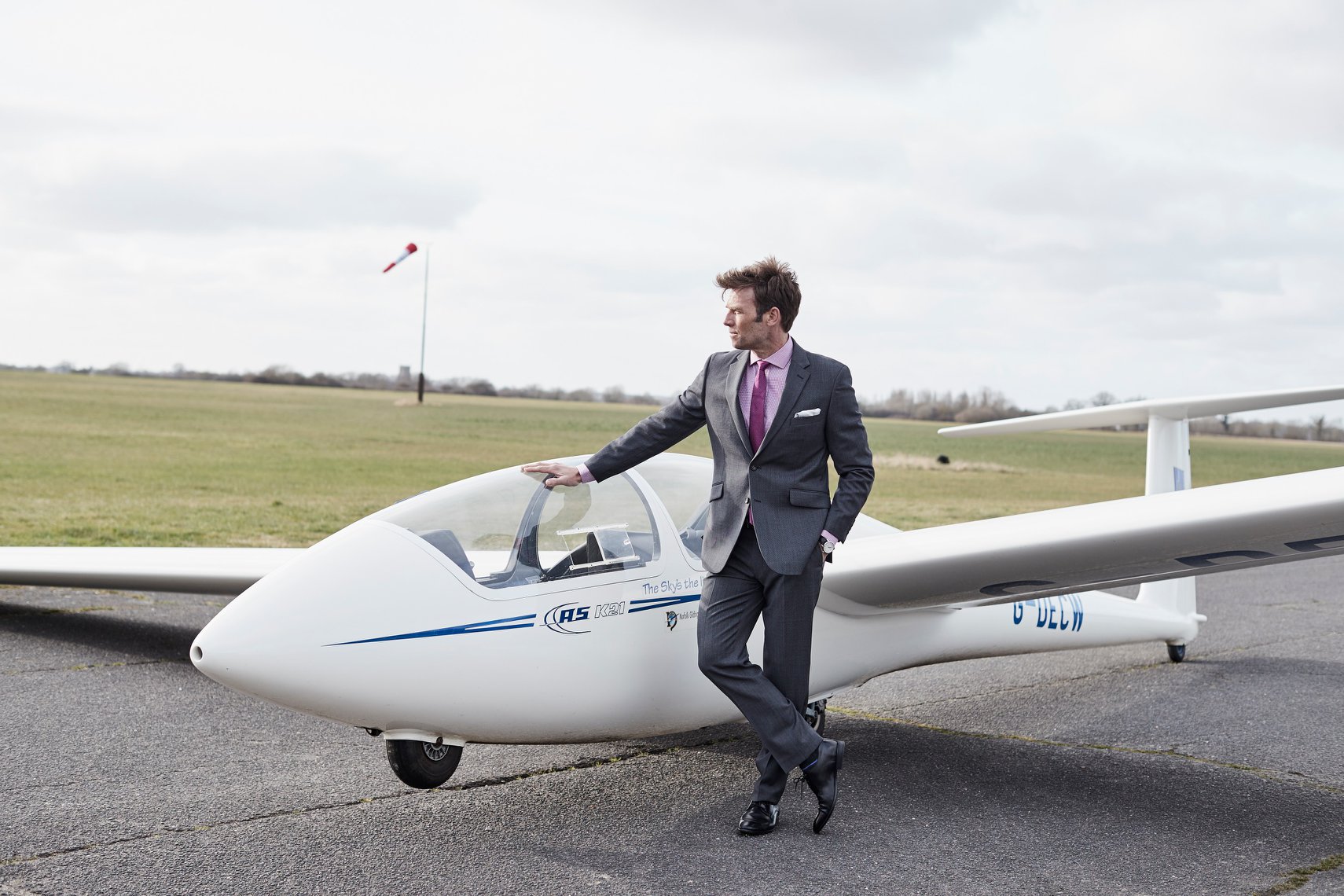 A 12 Q&A Guide to Formal Menswear: All about Suits, Tuxedos, Morning Coats and Tailcoats
Never underestimate an occasion's expected etiquette. In this Q&A article, we'll tackle some of the most relevant questions about what to wear for different types of events. Rule of thumb says that you should always follow the dress code required, but...easier said than done.
How to Dress for Any Occasion?
There are formal events and then, there are extremely formal events. Are you going to a Black Tie event? Or a morning wedding? Are you just going to a business meeting? For example, let's say you got an invite to a White Tie ball. Just so you know, White Tie galas require the most formal of dress codes. You shouldn't try to innovate or make too much of a statement --at all! More on that below. So, the first clues to getting your outfit right are reading the invite, understanding the profile of the host or venue and paying attention to the time of the day. The dress code for formal events is not altered much by the season, so you can use this Q&A Guide throughout the whole year.
When should I wear a suit?
You already know that a great suit should be a staple in any men's wardrobe. The versatility of the suit allows you to create different outfits based on the type of venue. It's great for weddings, business meetings, formal dinners, a day at the races. Depending on the design and styling it can range from casual to highly formal.
How to wear a suit?
Suits can have two or three pieces. You would always wear a jacket and trousers but you can also add a waistcoat. There are different classic cuts and designs that will give you a range of styling options. Jackets can have different kinds of pockets --convertible flaps or breast pockets--, centre or double vents and can also be single-breasted or double-breasted. Find the one with the ideal fit and feel for your body as jackets can be constructed differently and come in diverse styles of silhouettes: sack, structured, fitted. In any case, shoulders should always be lying flat and the top seam has to meet the sleeve right where your arm meets your shoulder. Trousers also come on a variety of shapes--such as skinny or slim fit-- and can have a flat front or be double or singled pleated. For a formal suit, you would usually get mid-rise pants and play around with a narrow or a straight opening hem.
When should I wear a Tuxedo, a Black Tie or a Dinner Suit?
We should clarify that these three terms refer to the same, meaning that for a Black Tie dress code, you would wear a Tuxedo. This would be your absolute go to if you are invited to a gala that doesn't require White Tie attire.
How to wear a Tuxedo?
Why not asking what is the main component of a tux? It's primarily the type of lapels. These are always made in satin and come only in three styles. The Peak Lapels type point upwards and is the most formal and traditional. On the other hand, the Shawl Lapel is arguably the most elegant but still gives a relaxed look with its rounded shape. The Notch Lapels always point upwards and as are usually seen in suits, are not considered extremely formal. Since Black Tie doesn't give a lot of room for creativity, always follow these guidelines:
Tuxedos come either in black or midnight blue
Choose a silk or satin bow tie --never ever combine a tux with a tie.
Your shirt should always have the most formal type of collar and preferably French cuffs. The front placket would be covered or allow studs that match your cufflinks.
Dinner suits are always for after-dark celebrations
Don't you dare to use a belt! Wear braces or a cummerbund.
What is the difference between a tuxedo, a smoking and a suit?
Tuxedo and smoking are synonyms. But these are different to a suit. The main variation is that a tux would have satin in the lapels, buttons and pocket trims when suits don't incorporate this fabric.
When should I wear a Morning Dress?
Have you seen any movie from the Victorian era? With these big morning weddings where men are wearing their morning coats, pocket watches and hats looking all so sharp and elegant? Well then, it's important to say that this is the most formal day gown that men wear for occasions such as --obviously-- weddings, formal memorial services and some official functions.
How to wear a Morning Coat?
The morning coat is the specific name for this remarkably elegant jacket with a cutaway skirt from waist to hem. It will always be single breasted with link closure, one button --it may sometimes have two-- and pointed lapels that can have additional silk piping on the edges. Just like Prince Charles wears it! To put together the entire outfit you would need also a waistcoat, trousers, a grey or black top hat --if you are feeling like an old times dandy-- and some extra accessories. A white or light-coloured shirt with a white turned-down collar, double-cuffs and cufflinks. Why not a smart woven silk tie with a tie pin? A buff, grey or blue waistcoat that can be double or single breasted. For a final touch, add a handkerchief in your left breast pocket. Don't forget about the shoes! Choose highly polished black lace-up smart slip-on shoes.
When should I wear a Tail Coat?
Are you going to be hanging out with the Queen after 6 pm anytime soon? If so, then White Tie is the dress code you will have to carefully observe. As you can imagine, this type of attire is for presidential dinners, royal affairs and formal balls. So please, do not get this wrong.
What is required for a White Tie event?
We've compiled the full list for your attire plus some optional accessories. You'll need a black tailcoat, black pleated pants, a white waistcoat, a wing-collared dress shirt, a white bow tie, a mother of pearls studs and cufflinks; and patent leather pumps. Pair the tailcoat with high-waisted trousers with double braiding at sides, On top of this, you can finish your garment with a black top hat, a gold pocket watch, white leather gloves, a white lapel flower and a walking stick.
How's the Tailcoat Made?
It should be made of the same material as the trousers. The waistline has to follow the wearer's natural waistline but both jacket and waistcoat would end shortly after the waist and it's important to notice that despite the buttons, it cannot be closed.
What's the difference between the evening white tie tailcoat and the morning coat?
Even though both are black and have tails, the evening tailcoat is double-breasted and cut small so that the fronts don't fasten even though there are three buttons on either front. On the other hand, the morning coat is invariably single-breasted and has one button --though as we said before, sometimes it can have two. Finally, a tailcoat has a peak lapel faced in satin --the morning coat doesn't.
Let's finish with a quick summary
The most important difference between a suit, a tux, a morning coat and a tailcoat is how formal the venue is and at what time of the day it's done.
You can wear a suit for day or night events but not when it's black or white tie dress code required.
Get expert advice to choose the perfect accessories.
Don't mix and match ties, bows or belts as each type of formal dress code has its own rules.